UNSMASHED - Signed by Author
$

20.00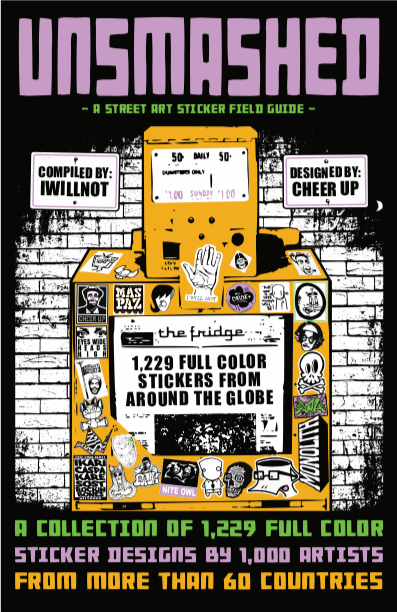 Signed by Author. Purchase includes free stickers and enrollment in the FREE sticker pack mailing list. (Stickers periodically mailed to your home free of charge)
"UNSMASHED" features a collection of 1,229 sticker designs from over 1000 participating artists of the DC Street Sticker EXPO 5.0. Assembled by iwillnot and designed by Cheer Up Official
Each featured sticker is numbered and the artists name is listed in the back. Consider the book a "Field Guide" for the DC Street Sticker EXPO and Street Art Stickers in general.
EXPO Creator and Curator iwillnot pulled one sticker from most of the 1000+ packages received for the DC Street Sticker EXPO 5.0 in 2020 to compile this artist catalog. The "UNSMASHED" concept plays off of the title of iwillnot's original work "Smashed" which focused on the art of the sticker combo. The presentation of the stickers in this book is stand alone, off of the wall, out of the sticker combo... hence "Unsmashed". Full color photos on high quality paper with 100lb card stock cover.
100lb cover stock - Perfect Binding - 84 full color pages - Paperback Book
Books ship USPS first class with tracking provided to the email given at purchase.